Tom Holt
Holt Company

About Tom:
Tom Holt is a veteran of national and state politics and policy.  He began his career in Washington, DC, as a media spokesman for a major think tank, and moved on to become a Cabinet speechwriter and later joined the editorial board of the Richmond (Va.) Times-Dispatch.  He's been a fixture at the Oregon Capitol for more than 20 years, and has been described in the media as one of the state's most influential and respected lobbyists.
He also is an active participant on the region's non-profit community, currently serving as board president of Lines for Life, board vice president of the ALS Association of Oregon and SW Washington, and Officials Training Co-Chair for Oregon Swimming.  He's a co-founder of Willow Creek-Portland Little League, and has been a volunteer leader in several other community and youth organizations.
---
Please join us in thanking Doug Barber for his service to OAHU and to our industry!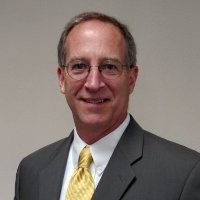 After more than 20 years of working with OAHU, Doug Barber, lobbyist for OAHU has decided to retire. Doug has been incremental in keeping OAHU at the forefront of insurance policy for over two decades. Join us in wishing Doug a happy retirement!
---
Doug Barber has served as OAHU's lobbyist since 2001. He works closely with OAHU's Legislative Committee monitoring insurance and health care legislation. Doug owns his own company, Lobby Oregon, and represents a number of health care and other clients.
Before becoming a lobbyist in 1998, Doug was a television news reporter at the ABC affiliate in Eugene for 15 years. He was the station's chief political reporter covering campaigns and reporting full time from the Oregon Legislature. Doug is a graduate of Colgate University and Harvard Divinity School.
"I continue to receive animosity from my clients on the direction employer based health insurance is trending, and to a great extent I agree with their frustration.  Even though a percentage of them want to point the finger at the insurance carriers for the increases in premiums and the reductions in services covered by their insurance we all know that this is a system failure.  We are all part of the system and each one of us can make a positive change in correcting the current trend.  The best tool I found to help my clients manage their frustrations regarding the health insurance system came right from the Oregon Association of Health Underwriters.  In working closely with our lobbyist, Doug Barber I gained a bigger picture approach to this problem.  Doug was able to introduce other players in the mix from the Governor's office, from the hospital system, and most importantly he introduced us to the players voting on key legislation that impact us all.  This insight gives me a deeper understanding so I can educate my clients on all facets and together maybe one client at a time we can convey our value as brokers and demonstrate that we want to be part of the solution." – Tim Rasch, Agent, Larry Sherwood & Associates.